Our Services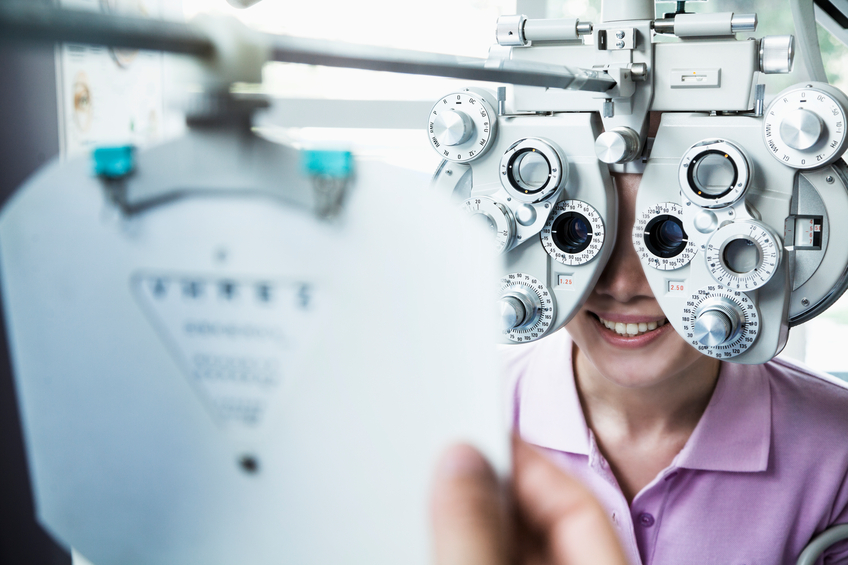 As a fully licensed and equipped optometric practice, Family Eye Care offers a complete range of eye care services to all our patients.
Whether the eye care issue involves correcting refractive errors with eyeglass or contact lenses, helping a student find amazing frames, or diagnosing/treating eye conditions and diseases, our experienced team will identify and implement the best eye care solutions for you.
Eye Health Evaluation
With our years of experience in diagnosing and treating typical vision disorders such as nearsightedness, farsightedness, amblyopia, presbyopia, cataracts, macular degeneration, and diabetic retinopathy, Dr. Christopher Frame and his team are equipped to provide appropriate therapeutic medical eye care.
At the same time, the Family Eye Care team offers a wide array of high-quality eye care products at reasonable prices. Our patients never pay too much for the best quality in eyeglasses, contact lenses, sunglasses, progressive and bifocal lenses, and outstanding service.
Treatment of Eye Disease
If you are diagnosed with an eye disease, you want the best treatment available to get your eyes healthy again. At Family Eye Care, we stay current with best treatment practices. Based on your diagnosis, we may recommend a wide variety of approaches, including improved nutrition, prescription medicines, therapy and vision exercises, or medical procedures.
Good Eye Care Begins With A Yearly Eye Exam!
Although many do not realize it, the best way to protect your vision is with a yearly eye checkup. Even a basic eye exam can instantly detect many health-threatening conditions, such as tumors, vascular irregularities, and diabetes-related injury to the retina. At Family Eye Care, that basic checkup is brief and painless.
Comprehensive Eye Exams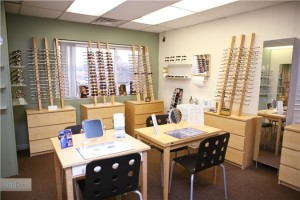 Family Eye Care offers comprehensive eye exams to residents of Elmwood Park, River Forest, and Oak Park, IL. Regardless of your age or physical health, Dr. Christopher Frame encourages you to have regular eye exams.
During a complete eye exam at Family Eye Care, our eye doctor will not only determine your prescription for eyeglasses or contact lenses but will also check your eyes for common eye diseases, assess how your eyes work together as a team and evaluate your eyes as an indicator of your overall health.
Our comprehensive eye exam includes a number of tests and procedures to examine and evaluate the health of your eyes and the quality of your vision. These tests range from simple ones, like having you read an eye chart, to complex tests, such as using a high-powered lens to examine the health of the tissues inside of your eyes.
Dr. Christopher Frame and other eyecare experts recommend you have a complete eye exam every one to three years, depending on your age, risk factors, and physical condition.
Comprehensive Eye Exam For Children
Our office's comprehensive eye exams for children come to answer a specific need. Read why children should have their eyes examined regularly below.
Children. Some experts estimate that approximately 5% to 10% of pre-schoolers and 25% of school-aged children have vision problems. According to the American Optometric Association (AOA), all children should have their eyes examined at 6 months of age, at age 3 and again at the start of school. Children without vision problems or risk factors for eye or vision problems should then continue to have their eyes examined at least every two years throughout school.
Children with existing vision problems or risk factors should have their eyes examined more frequently. Common risk factors for vision problems include:
premature birth
developmental delays
turned or crossed eyes
family history of eye disease
history of eye injury
other physical illness or disease
The AOA recommends that children who wear eyeglasses or contact lenses should have their eyes examined at least every 12 months or according to their eye doctor's instructions.
Adults. The AOA also recommends an annual eye exam for any adult who wears eyeglasses or contacts. If you don't normally need vision correction, you still need an eye exam every two to three years up to the age of 40, depending on your rate of visual change and overall health. Doctors often recommend more frequent examinations for adults with diabetes, high blood pressure, and other disorders, because many diseases can have an impact on vision and eye health.
If you are over 40, it's a good idea to have your eyes examined every one to two years to check for common age-related eye problems such as presbyopia, cataracts, and macular degeneration.
Because the risk of eye disease continues to increase with advancing age, everyone over the age of 60 should be examined annually.
Contact Lens Services
Family Eye Care fit our Elmwood Park patients with a wide variety of contact lenses including:
Daily, two-week, and monthly soft disposable lenses
Silicone hydrogel soft lenses (highest oxygen transmission)
Toric lenses for astigmatism
Multifocal or bifocal lenses
Rigid gas permeable lenses
Cosmetic colored lenses
Specialty lenses (keratoconus, post-LASIK)
Our optometrists choose and design the contact lens best suited to your lifestyle and needs. An annual contact lens examination is necessary for all patients so that the doctor can assess your vision, the fit of the contacts, and the health of your eyes in relation to the contacts. The annual examination includes a the initial contact lens fitting and evaluation, all subsequent follow-up visits, and a trial pair of contact lenses in your new prescription. If you are a new contact lens wearer, we will also instruct you in insertion, removal, and care of your contact lenses.
Even if you have not been successful wearing contacts in the past, ask about new technological advances, which allow for better vision and comfort.
Elmwood Park Contact Lens Services Pricing
Ask about our contact lens pricing. We are competitive with most major retailers and offer the following advantages if you purchase contact lenses through our office:
10% savings if annual supply is purchased
Free shipping to home if annual supply is purchased
Mail-in rebates for most major brands
Courtesy replacement lenses if you lose or tear a lens
Personalized service from a small business that treats you like a person, not a number
Ocular Disease Diagnosis and Treatment
Only at Family Eye Care at every comprehensive eye exam, will our optometrists provide a thorough evaluation of your eye health. This allows for the detection of eye diseases such as cataracts, glaucoma, macular degeneration, retinal detachment, and dry eye syndrome. If you have a systemic condition such as diabetes, high blood pressure, or thyroid disease, you will be evaluated for any related eye disease. If your eye condition requires treatment, our optometrists are licensed to prescribe many ocular and oral medications. Should your condition require surgical intervention, you will be promptly referred to an ophthalmologist.
Emergency Eye Care
Family Eye Care are available to treat eye emergencies. If you experience any sudden symptoms of eye pain, redness, loss of vision, floaters, or flashes of light, call our office immediately to schedule an appointment. Some of the emergency conditions we diagnose and treat include conjunctivitis, corneal abrasions, foreign bodies in the eye, styes, as well as many others.
If you call with an emergency when the office is closed, follow our voicemail instructions so you can be directed to the appropriate place for care.
Laser Vision Surgery Consultation & Co-Mangement
If you are nearsighted, farsighted, or have astigmatism, you may be a candidate for laser vision surgery. Ask our optometrist about the different surgical options. Family Eye Care will perform an initial consultation to determine if you are a good candidate for surgery and then refer you some of the top surgeons in the Chicago area. Following you surgery, we can provide you with post-operative care.
Corneal Refractive Therapy (CRT)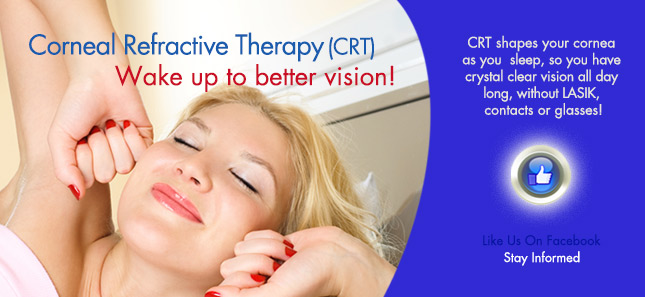 Dr. Christopher Frame is excited to offer Corneal Refractive Therapy (CRT) to our patients at Family Eye Care. CRT is a non-surgical process that uses a therapeutic lens to gently reshape your cornea while you sleep, resulting in the temporary correction of nearsightedness (with or without moderate astigmatism).
The lenses are removed upon waking, offering freedom from glasses and contacts during the day. Most patients notice a significant improvement in their vision within the first few days of treatment, and reach their desired level of vision within 10-14 days.
CRT is an excellent option for:
Patients with mild to moderate myopia (nearsightedness) and astigmatism.
Children who are nearsighted, as studies show that CRT slows the progression of nearsightedness.
Patients who have dryness and allergy symptoms with daytime contact lens wear.
Patients who play sports and are active outdoors, and don't want to wear glasses or contacts.
Patients who are not candidates for LASIK surgery or are not interested in surgery, but want freedom from glasses and contacts.
You can find more information about CRT here: https://www.paragoncrt.com/
Patient Testimonials
If you are interested in more information or would like to see if you are a candidate for CRT, call the office of Dr. Christopher Frame at 708-456-3232 to schedule a consultation.