Meet Our Doctor
At Family Eye Care, you will find an experienced and helpful team of eye care professionals dedicated to meeting your eye health needs. We recognize you have a choice for your eye care professional and thank you for choosing us to care for your family's vision needs. We invite you to refer your friends and family to our eye care office.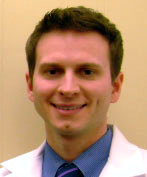 Dr. Christopher Frame
Dr. Christopher Frame was raised in Pittsburgh, PA and received a Bachelor of Science Degree in Biology from Indiana University in Bloomington, IN. He continued his education at the Illinois College of Optometry in Chicago, where he was awarded a Trustees scholarship. After four years of optometry school, he graduated with a Doctor of Optometry degree. Before joining Family Eye Care, Dr. Frame practiced for a number of years in the Chicagoland area.
Dr. Frame has experience in fitting many types of contact lenses, co-managing laser vision surgery, and diagnosing and managing eye diseases, such as dry eye syndrome, cataracts, glaucoma, and macular degeneration. He also offers Corneal Refractive Therapy (CRT), in which specialty reshaping lenses are worn at night to eliminate the need for daytime glasses and contact lenses. He is certified by the National Board Examiners of Optometry and is licensed to diagnose and treat eye disease in the state of Illinois. In order to maintain the most up to date training, he attends continuing education courses regularly.
Dr. Frame lives in Riverside, IL with his wife, son, and daughter. In his spare time, he loves traveling, trying new restaurants around Chicago, and enjoying the outdoors with his wife and children.